I have written a number of articles on terrorism, conflicts and wars from around the world which I will share here.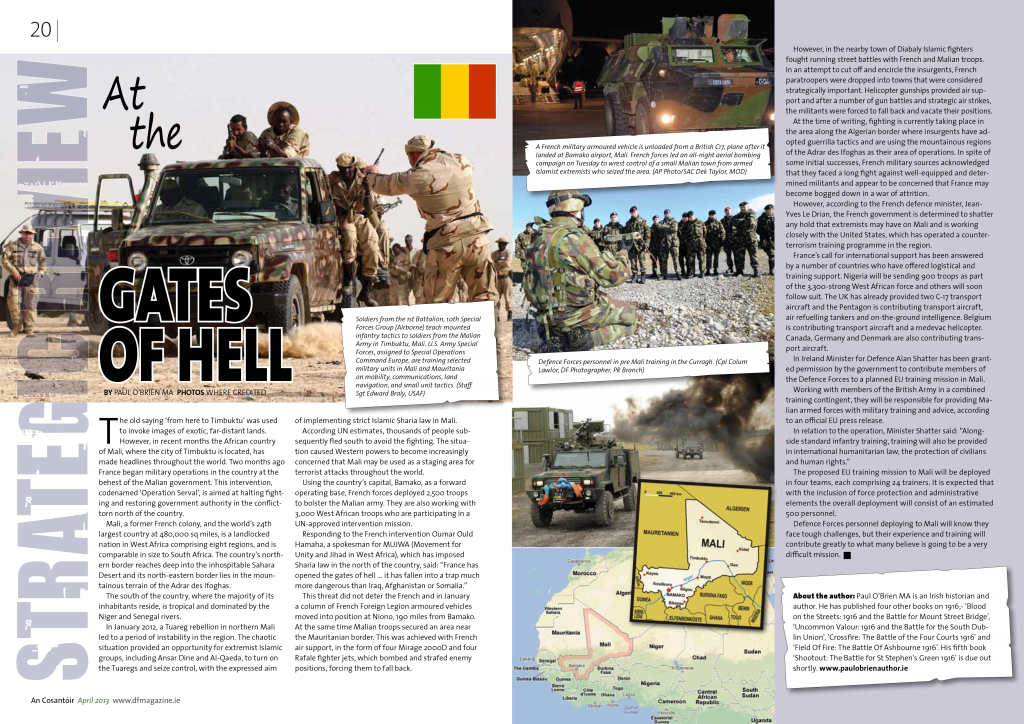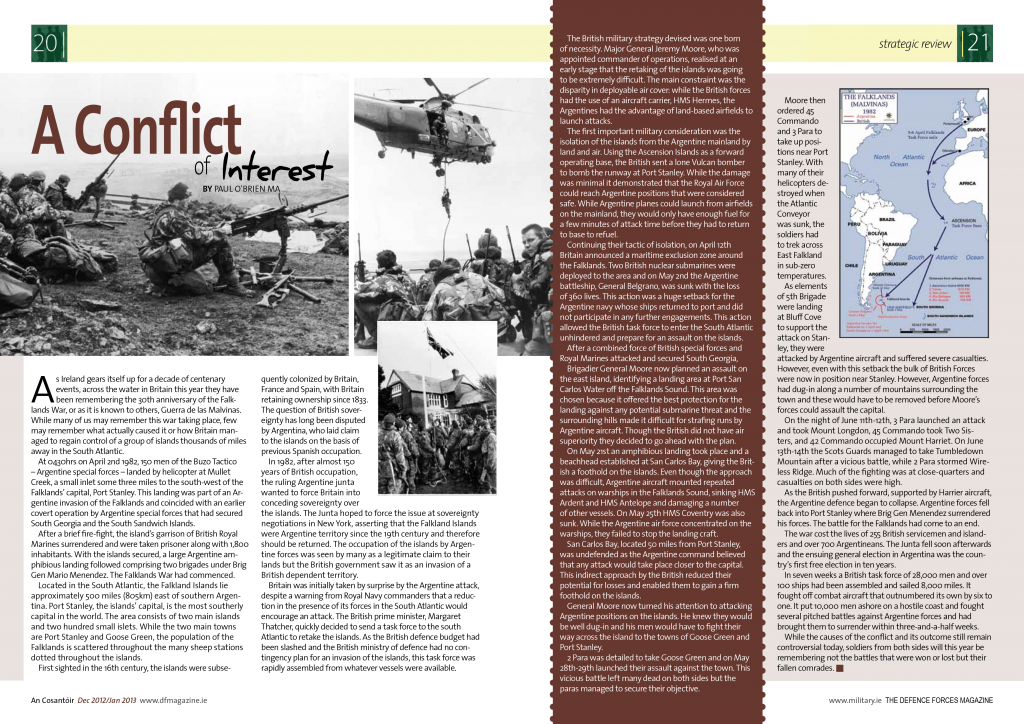 A Conflict of Interest – The Falklands War – At 0430hrs on April 2nd, 1982, 150 men of the Buzo Tactico – Argentine special forces – landed by helicopter at Mullet Creek, a small inlet some three miles to the south-west of the Falklands' capital, Port Stanley. This landing was part of an Argentine invasion of the Falklands…
Published in the December 2012 / January 2013 issue of An Cosantóir: The Defence Forces Magazine.