McKee Barracks A Concise History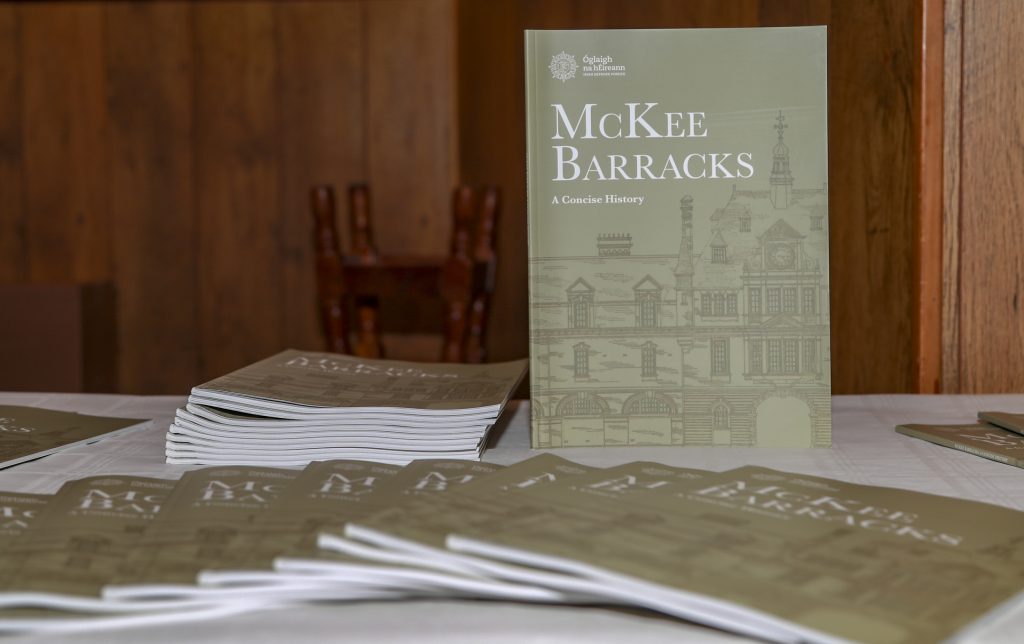 The book launch of 'McKee Barracks A Concise History' by Defence Forces veteran and historian Ronnie Daly along with author and military historian Paul O'Brien, was held in McKee Barracks on Friday 9th of November 2018. Here is a book review published in the November 2018 issue of An Cosantóir Magazine by P.C.
Authors: Ronnie Daly & Paul O'Brien
Publisher: A Defence Forces Publication, (November 2018)
Printed by Defence Forces Printing Press
Those of us that have been fortunate enough to have been given a guided tour of McKee Barracks by a former member of the Defence Forces, Ronnie Daly, know of his wealth of knowledge on the barracks and those that lived and worked within its confines.
A Concise History of McKee Barracks is Ronnie's first book and with it, he has dispelled many of the myths associated with the barracks and set a very high standard for future barrack histories.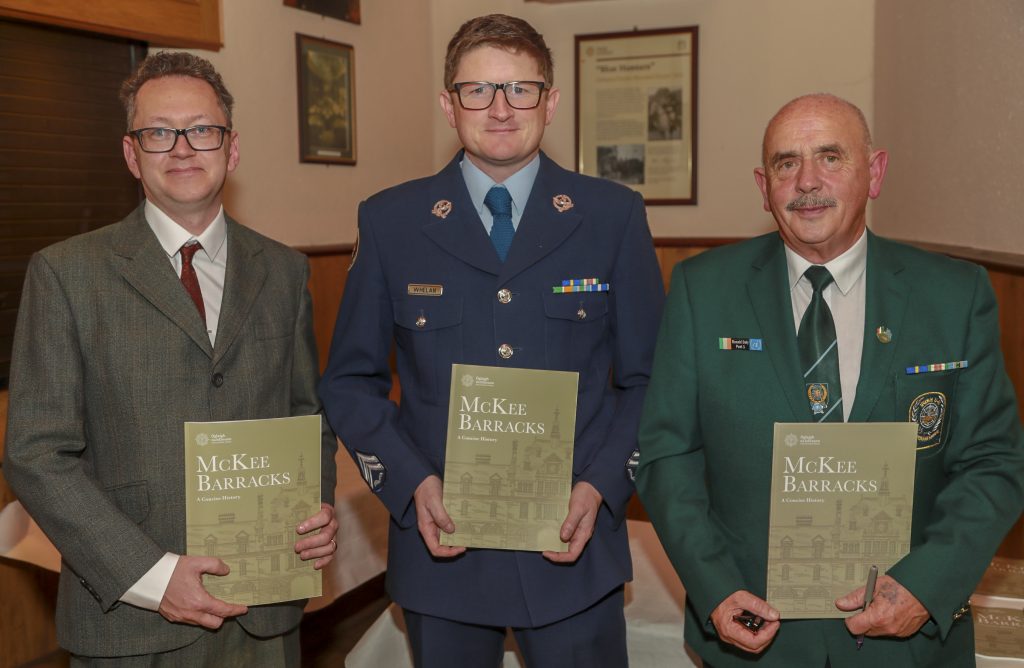 Formally known as Marlborough Barracks, the book takes in the conception of the complex, the construction of the barracks and the initial occupation by British Forces in the 1880s. This is very interesting and some research has gone into these particular chapters as the author describes the daily lives of those serving and the barrack routines at that time. Of particular interest is the cavalry trooper's preparation for inspection and the 'spit and polish' required for various parades.
The book also takes in turbulent periods in our nation's history such as the Rising, the War of Independence, the Civil War and the handing over of the barracks to the National Army. The decades that followed are also covered, with the history continuing up to modern-day.
Daly has enlisted military historian and a regular contributor to An Cosantóir, Paul O'Brien, whose writing skills make this publication a very easy and enjoyable read.
Both authors, Daly and O'Brien, must be commended for this work and I hope that this book, it's content and layout, will be a template for future barrack histories as a series is long overdue.