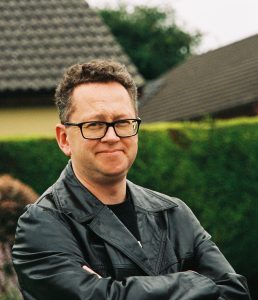 I currently live in Dublin and hold an M.A. in History.
I have conducted detailed research for a number of projects that span many centuries of history that include, graveyards, churches, battlefields and prisons.
I have appeared on national radio and television in programmes such as 'Who Do You Think You Are' alongside Diarmuid Gavin on his quest to find his family history.
I am a regular contributor to many military/history publications such as An Cosantóir, The Irish Defence Forces Magazine.
I am honoured that an article I wrote for An Cosantóir titled 'At the Gates of Hell [Mali]' has won the 'Best Article of 2013' at the European Military Press Association's annual conference in Helsinki, Finland.
A recent project that I was involved with 'A Terrible Beauty', a 90-minute feature docudrama set during the Irish Rebellion of 1916 due out April 2013 by Tile Films.
See http://tilefilms.ie/productions/a-terrible-beauty/ for more info
RESEARCH INTERESTS:
My Personal research agenda concerns British military, police and republican operations during the 1916 Rising and the Irish War for Independence. The core of my research is to highlight the many military engagements that took place throughout the country.
MEDIA CONTACT AREAS:
Military operations during the 1916 Rising
Police & military operations during the Irish War for Independence
Urban Combat
Available as a historical consultant, contact me here.